10 Tips For Entrepreneurs In 2015
Neerav Mehta
Founder & CEO
2015 presents entrepreneurs with renewed hope and a brighter future – from new business opportunities to better relationships with employees. This article is geared towards making you more prepared for the New Year.
Read through the simple yet effective tips featured in this article to take your business forward in 2015. All the best!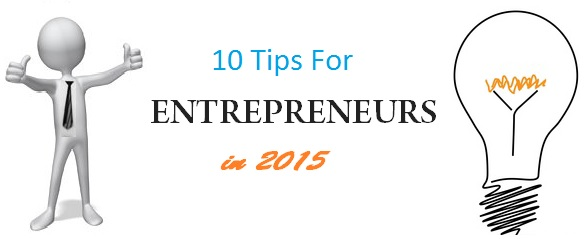 1.  Continue enjoying what you are doing and never get bored!: An entrepreneur faces many ups and downs in his career. He breezes past adversity through sheer passion and dedication for his business.
Ensure that you never lose interest in your business endeavors. Constantly reinvent yourself to stay ahead of competitors while giving everything to your business. Personal satisfaction should be your primary priority and not monetary gains.
2. Be serious and devoted: A business venture requires your complete support and devotion. Never make the mistake of viewing your venture as a part-time hobby.
3. Spend money wisely: Keep a tab on cash flow. Ensure you invest money in avenues that will help your business grow. Talent, technology and advertising are some entities you will have to spend money on. Don't divert money to unnecessary avenues that offer you no returns in the long run.
4. Don't forget that the customer is always king!: Build long-term relationships with customers. Listen to them and ensure you keep them satisfied with your services. Take regular feedback and stay in constant touch with them.
5. Invest in the latest technology: Make sure you have the latest technology environment at the office. Also, ensure your website is technology advanced and capable to take on the best in the world.
6. Hire exceptional talent: Your business is as good as the employees working for it. Hire the best talent in the industry. They may be expensive but will definitely be worth every cent you spend on them!
7. Project yourself as a knowledge expert: You can learn a lot by observing the knowledge experts in your domain. Keep a tab on how they interact with the target audience. Mould yourself similarly and spread knowledge through blogs and social media sites.
8. Stay organized: Perform tasks to perfection by sticking to schedules. This will ensure you don't have to do a lot of multi-tasking. This is the best way to remain stress-free.
9. Sharpen your negotiation skills: For an entrepreneur, it is important to possess quality negotiation skills. This helps you win deals in hopeless situations.
10. Strike the perfect work-life balance: Entrepreneurs can get really busy with work schedules. It is important to find quality time for family and friends as well. Check online for tips on improving work-life balance.