8 Must Have Drupal SEO Modules To Make Your Site Search Engine-friendly
Neerav Mehta
Founder & CEO
"Is Drupal SEO-friendly?"
This question often haunts people looking to make the switch to Drupal. For those who are not aware, Drupal comes with fantastic out-of-the-box SEO-friendly functionality that's second to none.
Here are the SEO modules that should be playing an integral part while you are launching your Drupal site:
This crucial module helps generate optimized URLs that are highly SEO-friendly in nature.
For example, Pathauto helps convert a Drupal-generated URL such as "mywebsite/node/15" into a more meaningful one like "mywebsite/sports/baseball".
The title given to a page is usually peppered with relevant keywords to attract maximum attention from search engines.
Page Title is the module that can take your website places. Don't forget to make proper use of it!
Search engines hate pages that can be accessed through two or more URLs. Get rid of duplicate URLs by using the Redirect module to explicitly redirect to useful links while getting rid of 404 error pages.
Your website can go nowhere without some old-fashioned Meta tags! Whether it's "Description", "Page Title" or "Keywords", Drupal has you covered! Each page you create can have their own share of meta tags to rise above other competing sites.
When you create an alias for a default Drupal URL, you end up with 2 URLs that point to the same page. But you hardly realize anything amiss because Global Redirect automatically assigns a proper 301 redirect.
This module will help you generate a sitemap while automatically it submitting on your behalf to all major search engines. Count on this module to get your pages indexed faster!
The robots.txt file allows you to specify explicitly which pages you want indexed or ignored by search engines. The RobotsTxt module makes generation of these files a lot easier.
This module will help monitor nodes within your site and provide useful tips on SEO best practices.
We hope this post helps your site meet with success online!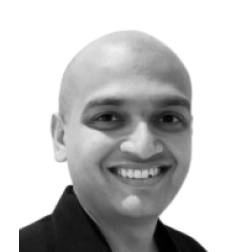 Neerav Mehta
Founder & CEO
Neerav Mehta is the Founder & CEO of Red Crackle. With sterling qualities, Neerav's technological acumen is firing a generation of progressive companies on the digital path. With an undergraduate degree in Electrical Engineering from India's most prestigious institution IIT Bombay and having spent seven years developing and contributing to the launch of AMD's innovative line of computer products, Neerav founded Red Crackle where he is lauded for his dynamic and innovative genius.