Booking.com
Neerav Mehta
Founder & CEO
Booking.com, a client of Eightfold, is one of the world's largest travel marketplaces for established brands and a whole spectrum of entrepreneurs. It has more than 17,000 employees worldwide who find working there to be more than a job— to them it's a journey. The company consistently recruits the right talent to help meet its mission. One of the primary means of finding that talent is through its career site. To optimize the career site, we helped them build a new UI for the site and integrated Eightfold API to show updated job lists.
Background & Goals
Booking.com, a client of the AI-powered talent intelligence platform 'Eightfold,' wanted a new UI for their career site. They wanted us to maintain the site on WPEngine hosting. Further, they wanted to integrate Eightfold API to show the updated jobs lists on their site.
Solution
Red Crackle developed the site on WordPress with Elementor Theme Builder. As per the client's request, we integrated Eightfold API to show the updated jobs lists on their site.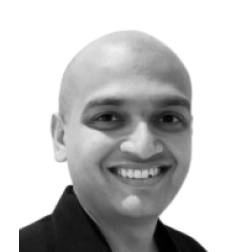 Neerav Mehta
Founder & CEO
Neerav Mehta is the Founder & CEO of Red Crackle. With sterling qualities, Neerav's technological acumen is firing a generation of progressive companies on the digital path. With an undergraduate degree in Electrical Engineering from India's most prestigious institution IIT Bombay and having spent seven years developing and contributing to the launch of AMD's innovative line of computer products, Neerav founded Red Crackle where he is lauded for his dynamic and innovative genius.