We created a website which addresses the above requirements
Allow educators to create and manage their own communities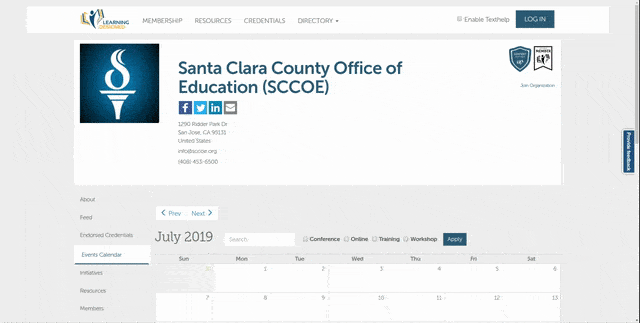 As a learning platform, the client required a solution which would allow their users to create their own organization within the platform. We implemented so that each organization would be allowed to:
Have their own list of members.
Allow unique events to be shared with their members only.
Have a message board.
Upload private resources.
Have initiatives within an organization.
Make their organization private.
Ecommerce integration with the UDL certification.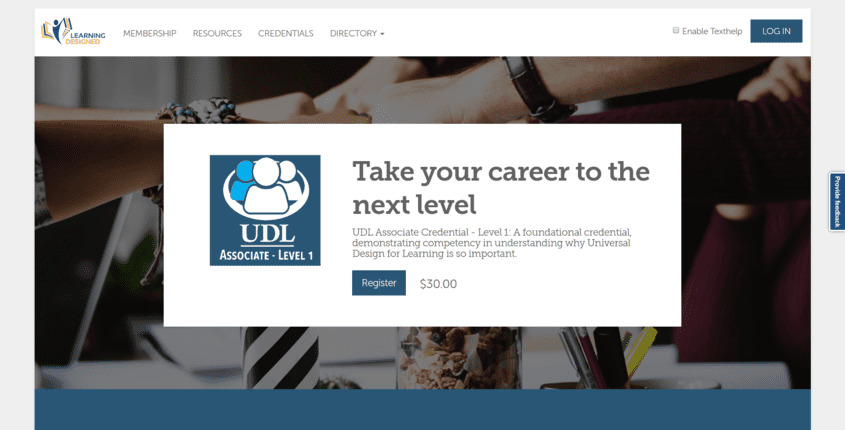 Another important objective was to award certification to its users. Users have to go through an approval process on the platform. They need to prove their knowledge and expertise for each certificate. They do this by uploading and answering quiz questions. Certificates are awarded once the user passes the assessments.
We implemented :
A custom digital product workflow.
Integration with payment providers.
Custom certification and receipts based on the course taken.
Coupon generation.
Custom Access rights for each course.
Enable international orders and shipments.
Allow groups to customize their profile page.

As the platform hosts multiple organizations, the client wanted to give the owner of each organization the ability to customize their section.
Here we implemented a custom JS frontend to allow users to build their own layouts.
Allow content from 3rd party LMS
Allow a seamless process where organizations can import their content from their own LMS. We implemented the ability to import 3rd party LMS content like common cartridge into the platform.
This allows organizational owners to port content into the UDL platform.