Netflix - Contract Management
Neerav Mehta
Founder & CEO
Netflix's internal customers that used its Drupal based contract management system were not happy with the UI. The team was faced with two options:
1. Move out of Drupal
2. Modernize the UI
Red Crackle educated Netflix about headless Drupal in which an independent front-end JS framework could be used while keeping the back-end in Drupal. Netflix liked the concept and we, along with its internal developers, started working on converting the existing contract management system to headless Drupal. The front-end JS framework of choice was EmberJS. We created a custom module to work with the data format that EmberJS expects.
At the end of the project, Netflix got a brand new UI for their existing contract management application. They are planning to expand its use to various divisions internally.
Background & Goals
Netflix's contract management application was based on Drupal. The customers were not happy with Drupal UI and were complaining about it. Netflix was considering whether to migrate out of Drupal or to build a better UI in Drupal.
Solution
Red Crackle educated Netflix about headless Drupal. Along with Netflix's developers, the front-end was converted to use EmberJS framework. We created a custom EmberJS module that integrated with Services to provide the APIs that the front-end JS framework could use.
Results
Netflix's internal clients were extremely glad to see the updated UI. Netflix is planning to expand the use of this contract management system to various divisions internally.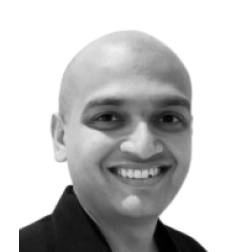 Neerav Mehta
Founder & CEO
Neerav Mehta is the Founder & CEO of Red Crackle. With sterling qualities, Neerav's technological acumen is firing a generation of progressive companies on the digital path. With an undergraduate degree in Electrical Engineering from India's most prestigious institution IIT Bombay and having spent seven years developing and contributing to the launch of AMD's innovative line of computer products, Neerav founded Red Crackle where he is lauded for his dynamic and innovative genius.